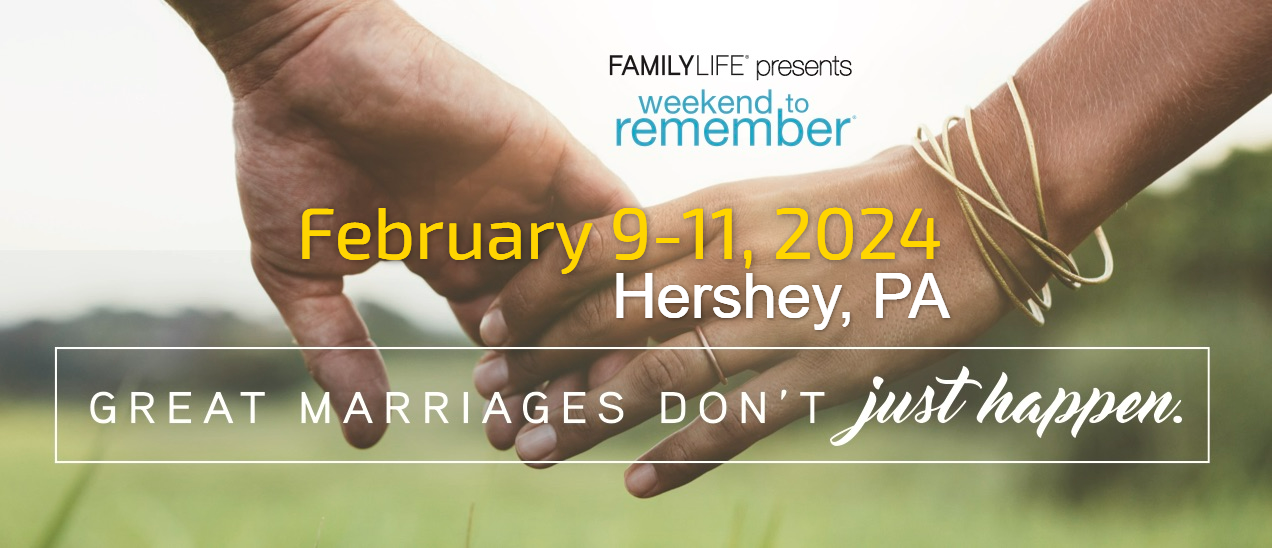 EVENT LOCATION

Hershey Lodge
325 University Dr Hershey, PA 17033-2800 United States
INTERESTED IN GOING?

Email Pastor John Messner at:
pjohn@danvillefirstbaptist.org
EVENT SCHEDULE
Friday 7- 9:35 p.m.
Friday evening is an introduction to the weekend. You will meet the weekend's speakers who will show you exactly how to pursue a marriage that really works through stories of their own breakthroughs and blunders.
Sessions: Are You Living the Dream?, Can We Talk?
Saturday 8 a.m. – 4:40 p.m.
Saturday is a day to delve into God's Word and learn time-tested tools to help strengthen your marriage. Beyond the great content you'll also have various one-on-one applications and "Date night" for you and your spouse.
Sessions: The Forgotten Dream, How the Dream Comes Crashing Down, God's Power for Oneness, Let's Fight, Let's Talk about Sex
Sunday 9 a.m. – 12:15 p.m.
Sunday morning, we speak to men and women separately and reconvene to discuss your legacy; then close out the weekend.
Sessions: Woman to Woman / Man to Man & Making the Dream a Reality