After much prayer and following the local health expectations, we are sadly going to have cancel our VBS program for this year.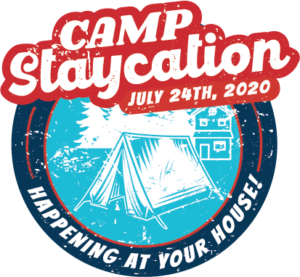 True Girl & Born to Be Brave
present: Camp Staycation!
This year, instead of packing your bags and sending your kids off to summer camp to experience God, take time
together with them to unpack some of the most important truths they need to develop their worldview. After enjoying this FREE 6 week program, you're sure to be sharing camp stories for the rest of your lives!
Week 1: God promises to be with us in all things, even the messy. (Activity: Tie dye t-shirt activity)
Week 2: God gives each of us unique talents. How can we use them to bring glory to God? (Activity: family trail hike)
Week 3: Discover the importance of competing the right way for the right reasons and to reveal how that will lead to emotional and spiritual wellness. (Activity: Family backyard games)
Click on the logo for more info and resources!
_______________________________________________
Is there just one God? . . . Who is God? . . . What is God like? . . . Does God love me? . . . Can I know God?
Our kids grapple with questions like these every day. At Mystery Island, we'll uncover the truth about our Creator God! There's a sea of confusion about who God is and what he's like, so we'll track down the one true God and learn how amazing he is through the pages of Scripture.
Mystery Island VBS is packed with teaching that connects the Bible to the real world and gives kids a better understanding of our awe-inspiring Creator and the salvation he offers through Jesus Christ.
Each day, kids will learn more about one of God's amazing attributes (great, almighty, ruler, Emmanuel, trustworthy) and how that applies to their lives.
Grab your sunscreen and get ready for a taste of paradise as you track down the one true God at Mystery Island!
_______________________________________________