Welcome!
Our Open Door Bible Study is just that – open door! Any woman from any walk of life is welcome to attend. Our time is filled with Bible-based learning, fellowship and friendship
with the goal of deepening relationships with Jesus and one another. We look forward to having you join us!

For more info contact the church at:

Jude: Contending for the
Faith in Today's Culture
In this 7-session study from Jackie Hill Perry,
dive into themes of being called, loved, and kept, and learn how to point others to Jesus in grace
and truth. We serve others well when we share
the whole gospel with them, not just the parts deemed attractive by our culture.

It has been decided that the Ladies Retreat is cancelled for this year. We hope to see you next fall!
Trusting & Obeying Will

Consistently

Lead to Joy
In the book,
Defiant Joy
, author Candace Payne (aka "Chewbacca Mom"), reveals her personal secrets and biblical insights to unshakable joy that no circumstance can take away, and how you can discover and experience the same.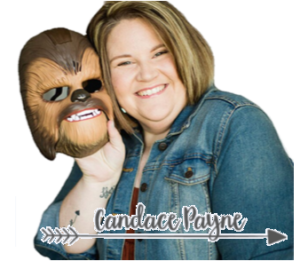 Location: The gorgeous Linck Hill Inn, Morris, PA
Cost: $185.00 (includes study guide, meals, lodging and transportation) $25 non-refundable deposit due at time of registration and will be applied to total cost.
Final balance due Sept. 6. Installments are accepted.
*Please make checks payable to FBC with Ladies Retreat in memo.
Register at the Sisters in Christ Facebook page
Questions:

Call Sheri Croll (570) 441-2471 or
Joanna Klein (570) 204-4159