What is Awana?
Awana is an international, nondenominational, nonprofit, Bible-centered youth organization providing clubs and programs for 3 year-olds to 6th grade. The acronym Awana comes from the first letters of the phrase, "Approved Workmen Are Not Ashamed" (2 Timothy 2:15). Each week, more than 2 million children and youth, 330,000 volunteers and 260 field staff take part in Awana in 30,000 churches around the world. Offered through local churches, Awana reaches kids where they're at and walks alongside them in their faith journey.
News you can use!
Have a great summer!!
–
8/13
: Online Registration Opens (Ends 9/2!)
–
8/23
: Leader Training @ 6:30pm – Chapel
–
8/30
: Parent/Guardian Night @ 6:30pm – Chapel
* * Pre-Registration Night! * *
–
9/6
: 1st Night of Awana! – Registration Night
Disability Simulation Event
Station #1
Clubbers had to search around in a bin of rice to find a specific small plastic animal while
blind folded.
Simulated the sight impaired
Station #2
This challenge required clubbers to open a tootsie roll while wearing oven mitts!

This simulated those with tactile disabilities.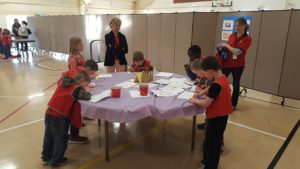 Drawing a picture of an object with a pencil in your mouth and without the use of yourhands is hard!!
This simulated those who struggle with paralysis.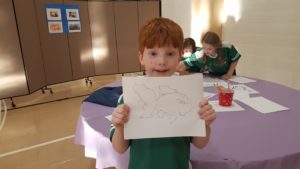 Drawing Clubbers had to plug their ears with cotton balls and then whisper a phrase to each other.
This simulated those who have hearing disabilities.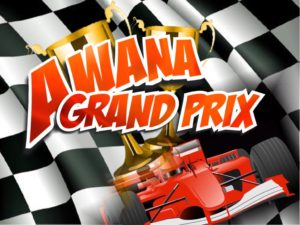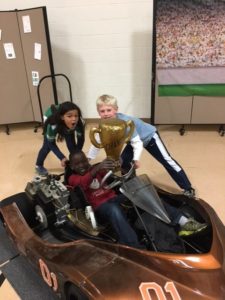 Miss Shirley and a few of her mates!
"On the Hunt for Spiritual Treasure!"
Here are a few fearsome faces from the night!

for
the most
goes to:

Miss Elaine!