What is Awana?
Awana is an international, nondenominational, nonprofit, Bible-centered youth organization providing clubs and programs for 3 year-olds to 6th grade. The acronym Awana comes from the first letters of the phrase, "Approved Workmen Are Not Ashamed" (2 Timothy 2:15). Each week, more than 2 million children and youth, 330,000 volunteers and 260 field staff take part in Awana in 30,000 churches around the world. Offered through local churches, Awana reaches kids where they're at and walks alongside them in their faith journey.
News you can use!
March/april
–
3/14
: Silly Socks Night!

–
4/4
: Silly Sunglasses Night!

–
4/18
: Awana Store! (Last Night for Verses)

–
4/25
: Closing Ceremony (ALL Welcome!)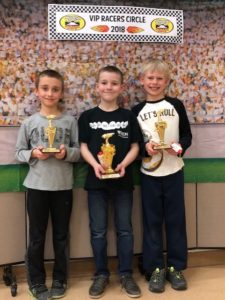 Speed Winners!
2nd – Josh

3rd – Seth